Enter Cal Orey, a bestselling author-journalist and novelist who spread her wings in 2000...As a native Northern Californian (with a master's degree in English-Creative Writing from SFSU), the nature-loving author moved from the city to the mountains. Amid Mother Nature, she penned The Healing Powers of Vinegar (3rd edition)—the first book which ignited 9 gems called the Healing Powers series (published by Kensington) and popular worldwide. But that's not all...

The Lake Tahoe-based author continues sharing the timeless Healing Powers series, including Olive Oil, Chocolate, Coffee, Honey, Tea, Essential Oils, and Herbs & Spices (available in paperback, mass market, and eBook formats). This reader-friendly series boasts health perks, home cures, pro-chef recipes, sprinkled with intimate charm to lively anecdotes. The collection has been translated in two dozen languages, hundreds of libraries worldwide, and featured in book clubs--including Good Cook and One Spirit.

Cal Orey's 
Healing Powers
 books have sold hundreds of thousands of copies and landed on bestseller lists across the world. The gifted storyteller has shared words with Coast to Coast AM (she is a frequent News Segment guest sharing earthquake news), KSFO, LA Talk, The Mancow Show, msnbc.com, NewsMax, 
NY Daily News
, msn.com health and 
Fitness, Health
, and 
Woman's World.
 Author Cal shares her healing powers no matter what rocks the world because her versatile talents rock on. 
For updates see calorey.blogspot.com
Cal Orey is also a

Co-Author/

Ghostwriter 

of Novels/Novelettes: 

Romance, Sci-Fi & Adventure/Thrillers...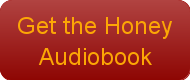 HEALING POWERS SERIES AUTHOR STEPS OUT OF THE KITCHEN 

AND EXPLORES THE WILD!



Available Everywhere! to Make Your Tail Wag